We have been serving sleep testing needs in medical practices since 1996.
Medical practices throughout the US have referred hundreds of thousands of patients for our home sleep test, because it is scientifically proven accurate, is easy to perform, and can be taken in the convenience of the patient's own bed.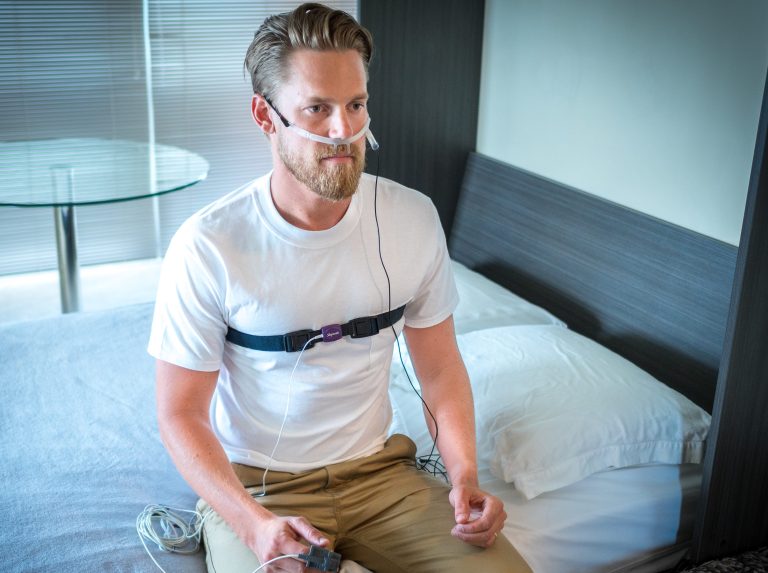 Clinically proven.
Read how our service is built on the foundation of published science that supports our sleep testing services.
Scientific Support
Commitment to excellence.
We realize that delivering reliable, valid sleep test results in a timely manner are important in determining a patients treatment plan. Every Snap team member is committed to the delivery of excellence every day. We care.
Support when you need it.
Patients, medical providers, medical office staff, and our sales team have 24/7 live access to our support team.
Results that you can depend on.
We are sleep experts.
Every Snap analyst is professionally trained in sleep and carefully review every minute of raw data for every test report that we release.
Our Medical Directors are sleep experts and oversee our quality process.
Professionals are available to answer your questions about our test reports or work with you to address any patient management issues with a patient referred for a Snap Test.
We take quality of care seriously.
Snap developed its own technology for its service; the equipment used by Snap are FDA accepted for patients in the US.
Accredited by the Joint Commission.
ISO 13485 Certified.
Medicare Certified as an Independent Diagnostic Testing Facility.
Our sales team is committed to quality.
We employ the largest sales team dedicated to sleep in the US.
We have a sleep testing service that is proven effective and simple to adopt in most medical offices. Our trained professionals can assist selecting the type of service best for your practice.
Do you want a rewarding career in medical sales?
Learn more about exciting career options at Snap.
Career Info