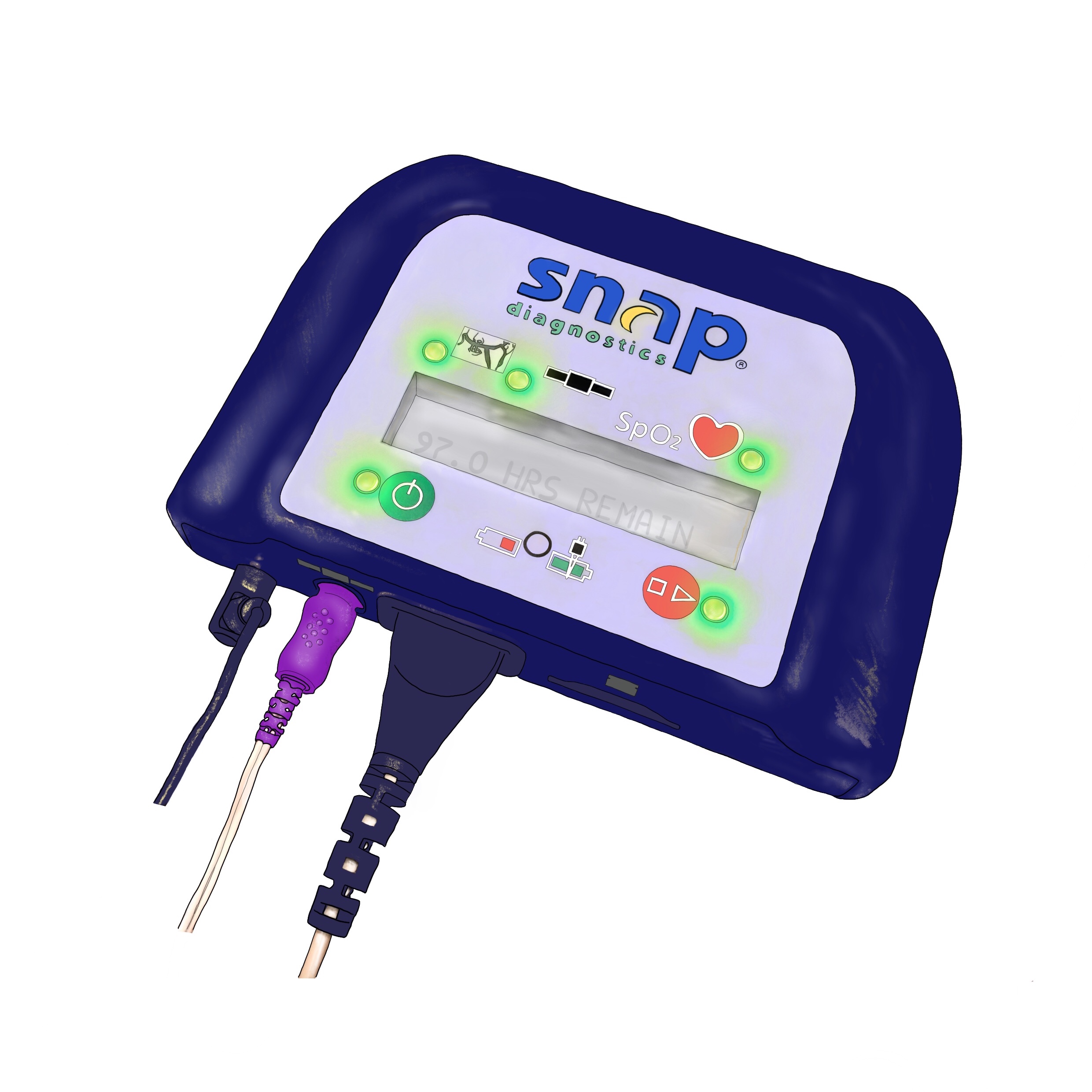 Snap Diagnostics was founded in 1994, in response to a growing need to simplify patient access to quality sleep apnea care. At the time, sleep testing required patients to stay overnight at a hospital or laboratory facility. The process was cumbersome, expensive, and difficult for many patients to attain, especially for multiple night testing.
Our core mission is to provide a home sleep testing solution that is accurate, cost efficient, and easy to perform. We have developed our technology and service over the course of 25+ years, at the forefront of evolving sleep research.
A Proven Foundation
Our test is thoroughly studied, clinically proven, and certified.
A Commitment to Excellence
Snap's commitment to excellence goes beyond the quality of our test.
Our analysis procedure integrates advanced automated technology with manual scoring and review of sleep data to ensure the quality of every test, under the supervision of board certified and practicing physicians.
Our support team is available 24/7 to assist patients, medical providers, and medical office staff.
A Vision For The Future
Snap's 25+ year history is just the beginning. Our company has made many innovations in sleep apnea testing and continues to observe, adopt, and forge industry advancements.
Going forward, we continue to develop our technology, our market presence, and our quality of services.